James Bond might seem like a movie license to kill for, yet James Bond video games have become quite a rarity the last years. In the last ten years, we've seen three Bond movies hitting cinema, yet not one video game featuring the British spy was released. What's more, the Bond games from the past are no longer available through any digital channels like Steam, the PlayStation Store or Microsoft Store. So what is it with this license? Let's dive into the history of James Bond video games.
We may earn a commission for purchases using our links.
1983-1993: The early attempts
The history of James Bond video games goes back to the early 80's, with the release of James Bond 007 in 1983 for various Atari consoles, Commodore 64 and ColecoVision. The game included missions based on various movies, including Diamonds are Forever, Whe Spy Who Loved Me, Moonraker, and For Your Eyes Only.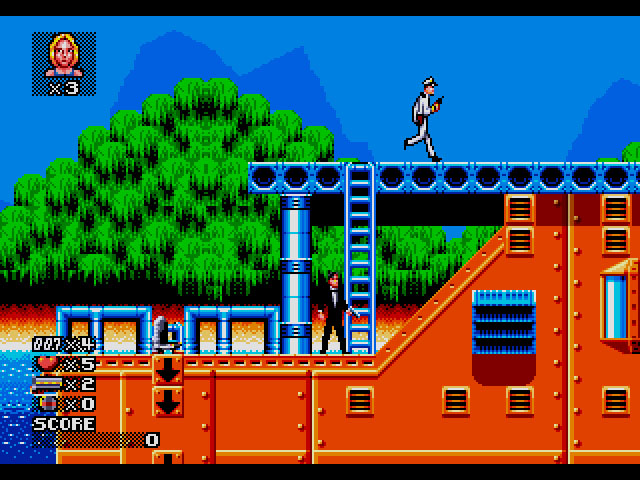 Later games were based on movies that came out at the same time, like The Living Daylights, but also on previously released movies like Live and Let Die, and Goldfinger. The graphics at the time required quite a bit of imagination from the player to recognize the famous spy, and developers didn't need to bother to use the official likeness of actors like Sean Connery, Roger Moore, or Timothy Dalton. One of the various adaptions of A View To a Kill was even a text-based adventure. The 1993 game James Bond 007: The Duel featured Timothy Dalton on the box, but the black-haired man wearing a suit featured in the (quite charming, now looking back) sidescroller could be anyone.
1997: GoldenEye
Things change drastically in 1997. Under the wings of Nintendo, Studio Rare is already quite successful for some years, with games like Donkey Kong Country and Killer Instinct, before unexpectedly delivering one of the most important games of its generation: GoldenEye 007 for the Nintendo 64. Especially the multiplayer added only at the last minute reached legendary cult status among players and proved that shooters were possible on a console after all – even with only 1 analog stick. GoldenEye 007 still stands as the most popular iteration in the history of James Bond video games. The game was also re-released on Nintendo Switch, Xbox One, and Xbox Series X|S in 2023.
Text continues below ad: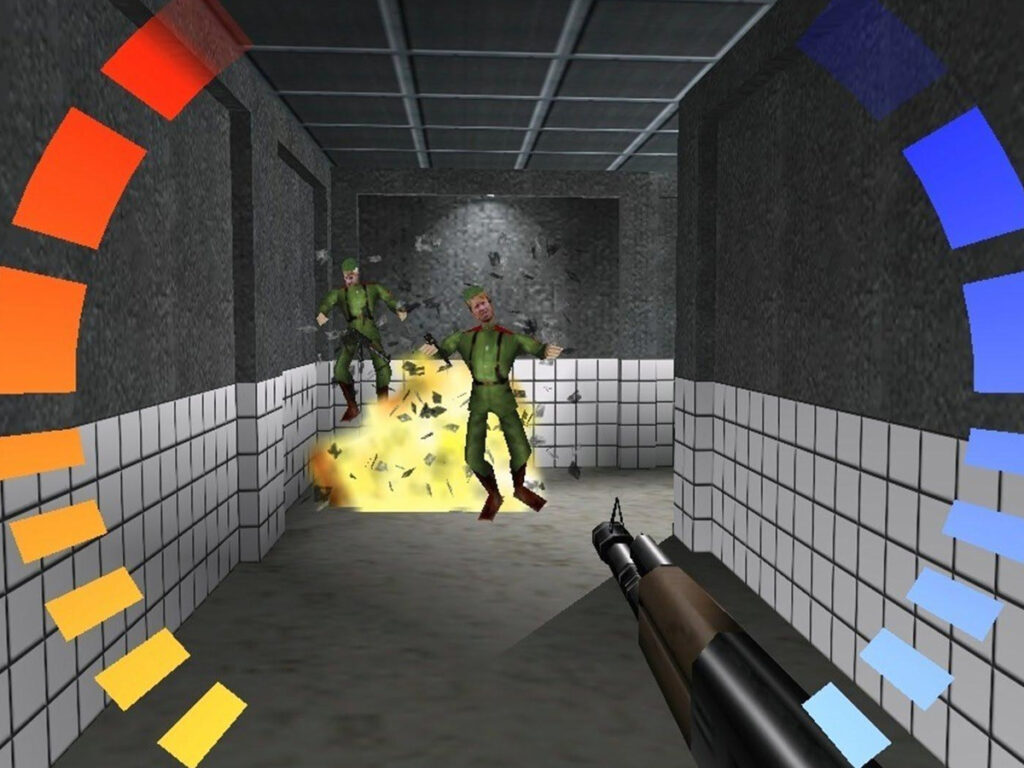 1998 – 2005: The EA Games
Right after the release of GoldenEye, EA obtained the rights to develop and publish games based on James Bond. With the releases of Tomorrow Never Dies and The World is Not Enough, it was looking like every Pierce Brosnan movie would get a video game adaption. But after the release of The World is Not Enough, EA decides to deviate from movie adaptions, starting with the spin-off 007 Racing, celebrating the rich history of cars in the series.
James Bond 007: Agent Under Fire, James Bond 007: Nightfire, and James Bond 007: Everything or Nothing all featured original stories created specifically for the video games. Agent Under Fire did not feature many hallmark features of the Bond series, while Nightfire featured Brosnan likeness (but not his voice) and had its own theme song. Everything or Nothing became even more authentic with Brosnan's likeness as well as his voice, its own theme song, and a cast starring famous actors like Heidi Klum, Willem Dafoe, Judy Dench, and John Cleese.
Although the games from EA were pretty good, they never seemed to reach the same heights as GoldenEye 007 did back in 1997. For their next game, EA made an attempt to hitch a ride on the success of the Nintendo 64 classic by calling it GoldenEye: Rogue Agent. Except for the title itself, the game has nothing to do with the video game or the movie and doesn't even feature James Bond, as the game revolves around the titular rogue agent.
EA's last attempt to make a James Bond game makes up for that by taking us back to the 1963 classic From Russia with Love, with Sean Connery reprising as James Bond. The actor lent his likeness as well as his voice, twenty-two years after his last appearance as the spy. Nevertheless, the game wasn't a huge success and EA lost the James Bond license to Activision.
2008-2012: The Activision games
Activision, too, started with adapting a movie into a video game. Or rather, two movies into one video game. The first two Daniel Craig movies, Casino Royale and Quantum of Solace, were combined in the video game 007: Quantum of Solace. After that, Activision also created an original story (James Bond 007: Blood Stone) and tried to profit of GoldenEye's legendary status with a remake featuring Daniel Craig. The remake was first released on Nintendo Wii, with a release as GoldenEye 007: Reloaded for Xbox 360 and PS3 shortly after.
Text continues below ad:
The last game by Activision was 007 Legends, released ten years ago. What was supposed to be a celebration of fifty years of Bond, featuring missions from each Bond actor's series of movies, ended in probably the worst Bond game since the 3D era. The game was received very poorly, the developer was shut down and it also seemingly led to Activision's license being revoked, thus forcing them to delist all previous James Bond titles as well.
2022 and later: GoldenEye re-release and Project 007
But never say never again, as James Bond will be back! In January 2023, the original GoldenEye 007 was re -released on Nintendo Switch, Xbox One, and Xbox Series X|S. Beyond that, Hitman developer IO Interactive is currently working on a brand-new Bond video game, with the working title Project 007. Although the studio is working closely together with MGM and Eon Productions, it is supposed to be an original story that is not related to any movie. A teaser trailer released in 2020 features the famous music by John Barry as well as the iconic gun barrel scene, so chances are IO Interactive will still take a lot of inspiration from the movies. Project 007 is currently in production but has no release window set.