All The Witcher Books in Order
The Witcher books were originally written by Polish author Andrzej Sapkowski back in the 1990s. In recent years, the popularity of The Witcher books has only increased, largely due to the successful Netflix series. However, with eight different books that lack any numbering, it might be difficult to discover the correct reading order of the books. That's why we created a list containing all The Witcher books in order. This list will tell you exactly which volume to start with!
This article was last updated in December 2021. We may earn a commission for purchases using our links.
Originally the books were written in Polish, under the name 'Wiedźmin'. English translations have been around for a long time though, so you might find different editions. On very rare occasions, the series might be referred to as 'The Hexer', but modern translations should always refer to the series as 'The Witcher'. Here's the complete list of all The Witcher books in order for you:
The English books are also available as The Witcher Boxed Set.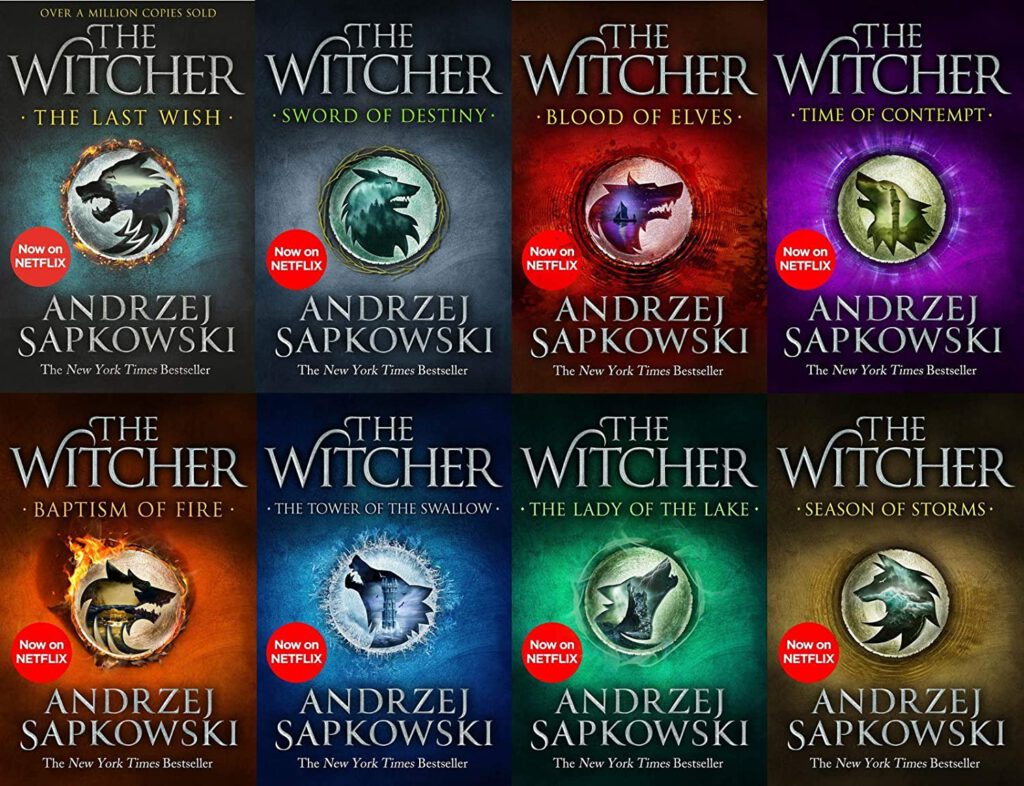 In addition to the books and the Netflix series, there are also games and comic books of The Witcher. For a complete overview, check out our The Witcher Timeline.
Like this article? Please consider supporting Beyond Video Gaming and buy me a virtual cup of coffee!