The The Witcher novels were originally written by Polish author Andrzej Sapkowski back in the 1990s. In recent years, the popularity of the books has only increased, largely due to the successful Netflix series, as well as the popular video games by CD Projekt RED. However, with eight different novels that lack any numbering, it might be difficult to understand the best reading order of the books. That's why we created a list containing all The Witcher novels, explaining both the best reading order and the chronological order. This list tells you exactly where to start or which volume you should read next!
We may earn a commission for purchases using our links.
The Witcher started out as a series of short stories, written in Polish under the name 'Wiedźmin'. Translations in English and many other languages have been around for a long time though, so you can find many different editions with different covers and sometimes even slightly different names. In very rare occasions, the series is even referred to as 'The Hexer'. More recent translations always refer to the series as 'The Witcher'.
The 'Official' Reading Order
The best reading order of The Witcher is the official order. This is basically the order of release, although the first book, bundling a handful of short stories, was actually published after the second book. Without further ado, this is the official reading order of The Witcher:
The English books are also available as The Witcher Boxed Set.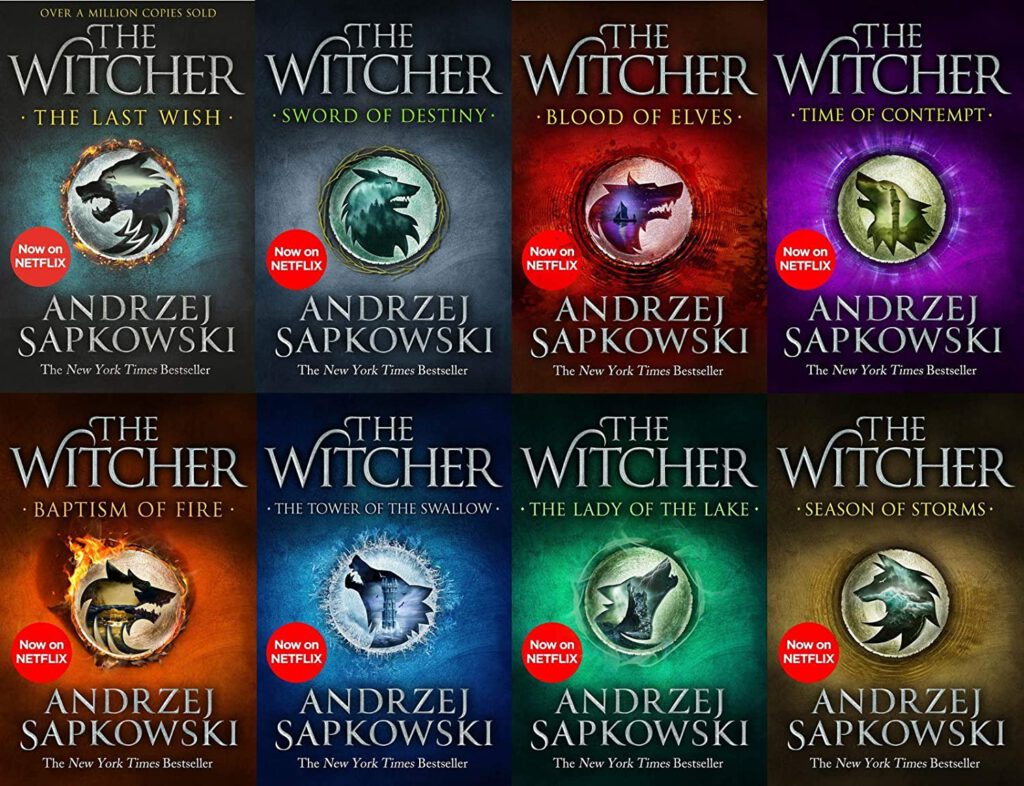 The Chronological Order
The chronological order of the books is a little bit more complicated. For starters, the last book published, Seasons of Storms, actually takes place during the events of the first book, The Last Wish. The short stories in both The Last Wish and Sword of Destiny aren't in chronological order as well. To make sense of it all, we figured out the exact chronological order of The Witcher. Bear in mind, this is not necesarily the recommended order to read the stories.
Text continues below ad:
In addition to the books and the Netflix series, there are also games and comic books of The Witcher, some of which tie in directly to the novel series. For a complete overview, check out our The Witcher Timeline.