343 Industries announced Halo: Divine Wind, a brand new novel written by Troy Denning. Besides its title, author and cover, not much else is revealed at this time.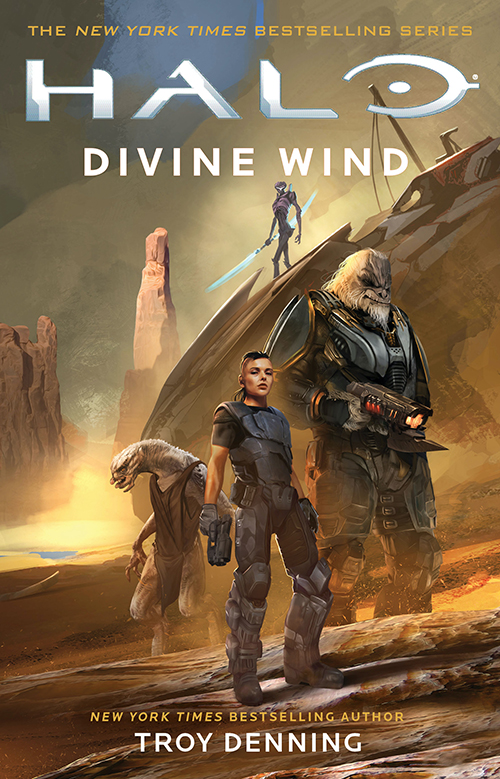 The cover features an unknown human, Brute and Elite, and possibly a Prelate in the back. Prelates were genetically enhanced San'Shyuum and previously appeard in Joseph Staten's Halo: Shadow of Intent.
Troy Denning wrote multiple Halo novels before, including Last Light, Silent Storm, Oblivion and Shadows of Reach.
Be sure to check out our Halo Timeline for a complete overview of all Halo-related media.
We may earn a commission for purchases using our links.