The Horizon Game Series is best known for its two major installments: Horizon Zero Dawn and Horizon Forbidden West. But the Horizon series doesn't stop there. The game series also consists of an ongoing comic book series, and even a board game. With the comic books and board game further expanding the universe, it might be hard to determine the chronological order of Horizon and where to start. That's why we created this Horizon Timeline, including all Horizon games in order, as well as all tie-in media.
This entry was updated in June 2022.
We've arranged all media in the Horizon series in chronological order as far as possible. However, due to flashbacks, time jumps, or stories that take place over a longer period of time, that's not always feasible. In that case, we use an order that is as logical as possible.
Horizon Zero Dawn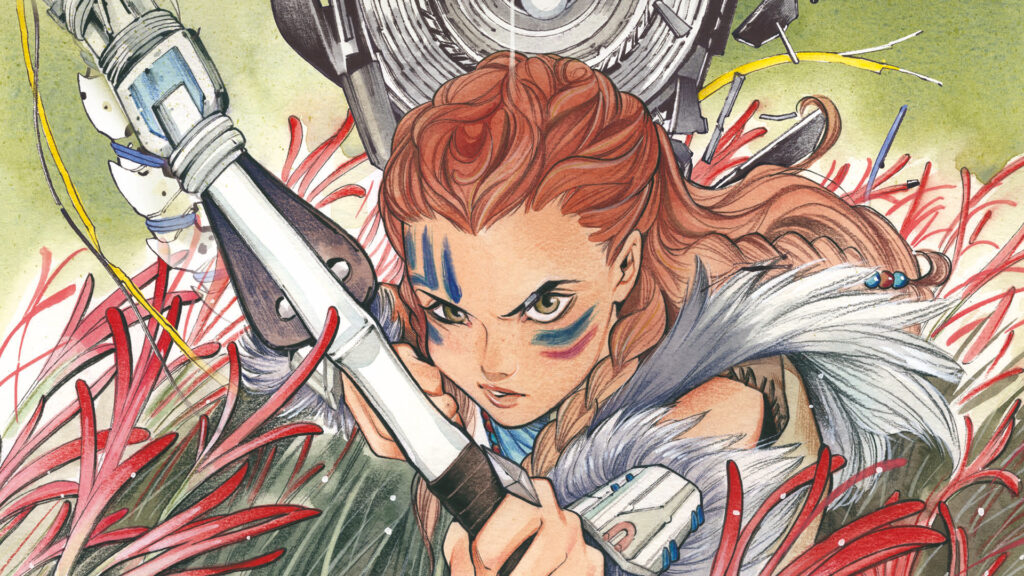 The original hit video game Horizon Zero Dawn was released in 2017, developed by Guerrilla Games exclusively for PlayStation 4. It was later that year followed by the expansion The Frozen Wilds. The game was released on pc in 2020, including the expansion. The Frozen Wilds takes place during the events of the original game, although it is up to the players whether they play it before or after the main game's end.
Text continues below ad:
In 2020, the Horizon Zero Dawn comic book series kicked off. Its first arc, The Sunhawk, takes place after the game. The second story arc however, Liberation, takes place during the events of the game. The comic book series is written by Guerrilla Games' narrative director Ben McCaw and writer Anne Toole.
Although it's not story-heavy, even Horizon Zero Dawn: The Board Game is considered canon. The co-operative tabletop game takes place after the events of Horizon Zero Dawn.
Horizon Forbidden West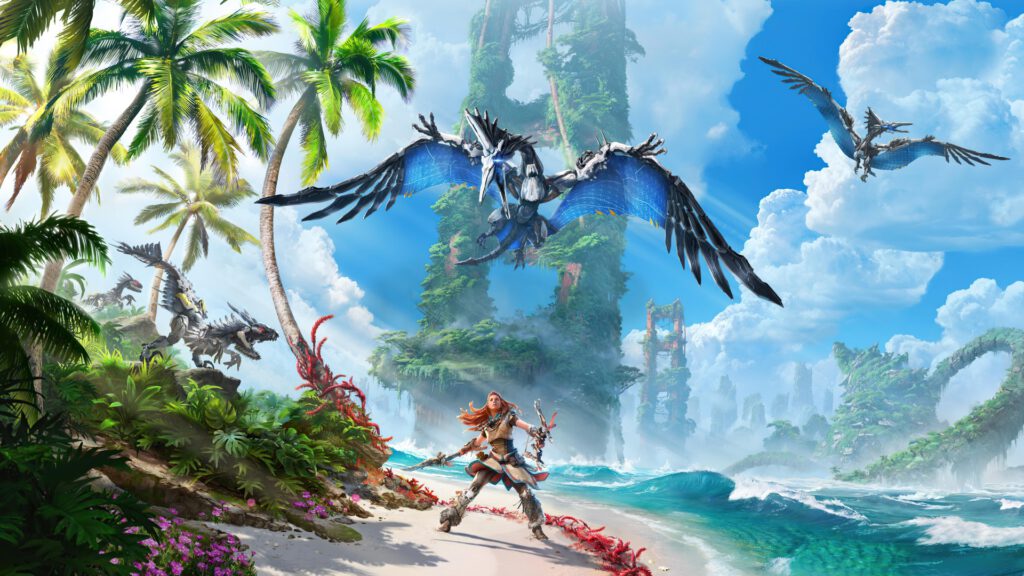 In 2022, Guerrilla Games will usher in a new chapter with the release of Horizon Forbidden West for PlayStation 4 and PlayStation 5. Horizon Forbidden West will be released on February 18, 2022. The VR game Call of the Mountain will be connected to Forbidden West in some way.
Unknown
A Netflix Series based on Horizon was announced in 2022. It is unknown when the series will take place or if the series will take place in the same canon as the video games. Nevertheless, we wanted to mention the upcoming Horizon Netflix Series in our overview of Horizon media.
This Horizon Game Series Timeline has been composed with as much care as possible. Nevertheless, an error may have crept into our chronological order. Are you an even bigger Horizon fan than we are? Please contact us and tell us what we did wrong!