The Halo TV series is finally happening. After years of waiting, fans of the Halo series will be able to enjoy a full blown, live-action version of Halo. Over the years, there've been multiple attempts to create a Halo movie or series of a sort, most notably Halo 4: Forward Unto Dawn and Halo: Nightfall. The new TV series, however, should go above and beyond anything we've seen so far. With a bigger budget and a more appealing cast with some famous actors among them, the hype for the Halo Television Series is real. Read on to learn everything we know so far.
We may earn a commission for purchases using our links.

What is the Halo TV Series Release Date?
The Halo TV Series will premier on March 24, 2022, exclusively on Paramount Plus.
What is the Halo TV Series?
The live-action Halo TV Series, officially just called 'Halo' and often referred to as 'Halo The Series' to distinguish it from the games, was originally announced back in 2013 and scheduled for a release in 2015 to coincide with the release of Halo 5: Guardians. Back then, acclaimed filmmaker Steven Spielberg was involved to become the series' executive producer. The television series then went through development hell and saw numerous filmmakers drop in and out of the project over the years, including Rupert Wyatt (Rise of the Planet of the Apes) as director and producer of the show. Neil Blomkamp was also rumored to be involved as director at some point. As a result of the bumpy development, the release schedule was pushed back multiple times.
In 2018 and 2019, the series finally took shape, with Otto Bathurst now as the series' director and executive producer, and Kyle Killen and Steven Kane as showrunners. Multiple cast members were confirmed around that time as well, including those for the roles of Master Chief, Cortana, and Dr. Catherine Halsey. Originally ten episodes were planned, but that number was brought down to nine episodes when Bathurst took over.
Text continues below ad: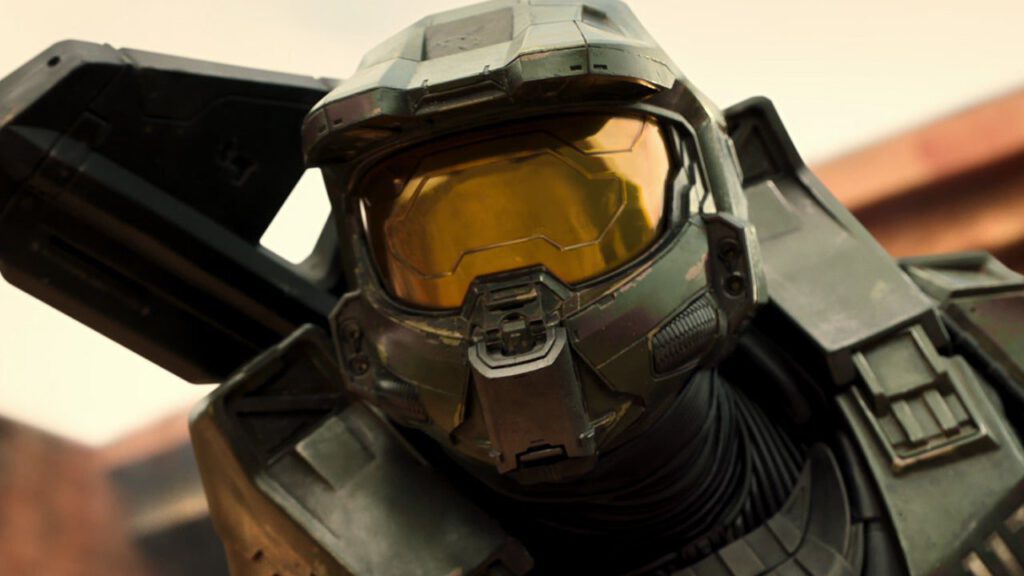 What is the television series about?
The exact plot of the Halo tv series is still under wraps, but we do know Master Chief is (one of) the lead character(s) of the show. In promotional images an trailers, we see human cities on colonized planets, one of them is confirmed as New Alexandria on Reach. We also see the Covenant's holy city High Charity and The Rubble, an astroid belt turned into a city which fans will recognize as the location first featured in the book Halo: The Cole Protocol.
The live-action television show will take place somewhere between 2525 and 2552, when the human race is at war with the Covenant and about to discover the first Halo Ring. There also seem to be flashbacks to Master Chief's youth which take place even before this period. The book Halo: The Fall of Reach could very well be the main inspiration for the television series.
Who will play Master Chief in the Halo TV series (and who else is on the cast)?
Master Chief will be played by Pablo Schreiber. Don't expect to see much of Schreiber's face though, as it is expected his face will remain very well hidden behind the blinking Mjolnir helmet, just like in the games. Dr. Catherine Halsey will be played by Natascha McElhone, Danny Sapani will play Captain Jacob Keyes, and Jen Taylor will reprise her role from the video games as Cortana. Originally, McElhone was supposed to voice Cortana, but due to scheduling conflicts caused by the corona pandemic, Taylor stepped in to take over. Multiple new characters that are created for the tv series are confirmed as well.
Here's a full list of confirmed cast members:
Pablo Schreiber as The Master Chief, John-117
Shabana Azmi as Margaret Parangosky
Natasha Culzac as Riz-028
Olive Gray as Miranday Keyes
Yerin Ha as Kwan Ha
Bentley Kalu as Vannak-134
Kate Kennedy as Kai-125
Charlie Murhpy as Makee
Danny Sapani as Captain Jacob Keyes
Jen Taylor as Cortana
Bokeem Woodbine as Soren-066
Natascha McElhone as Dr. Catherine Elizabeth Halsey
Burn Gorman as Vinsher
Keir Dullea as Fleet Admiral Hood
Fiona O'Shaughnessy as Laera
Ryan McParland
And, rumored:
Francisco Labbe as David Agnoli
Karl Johnson as Truth
Julian Bleach as Mercy
Hilton McRae as Regret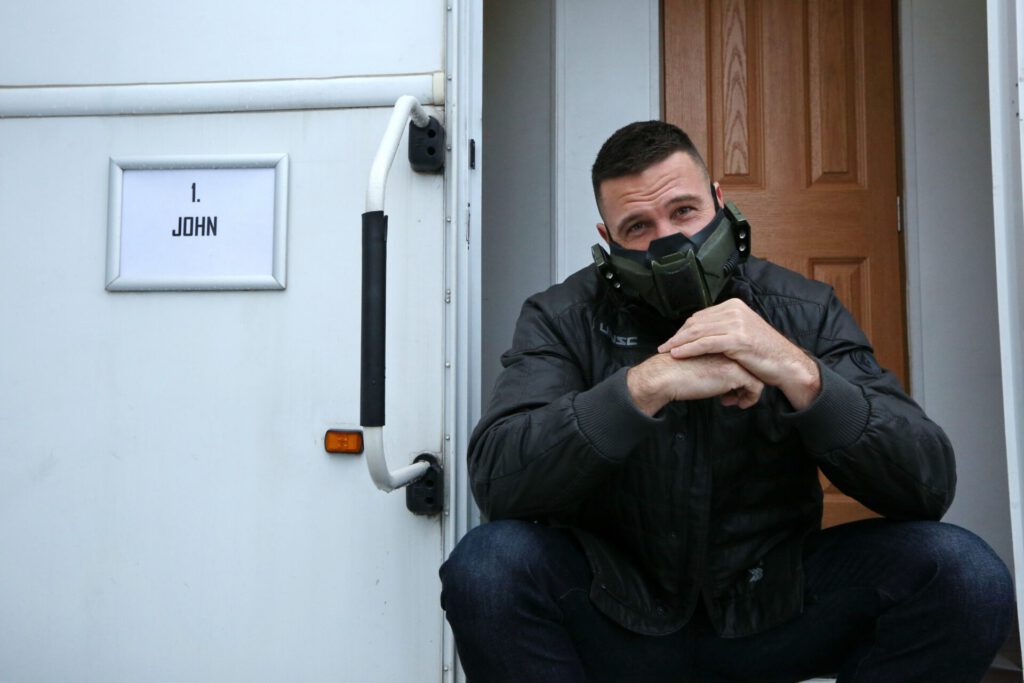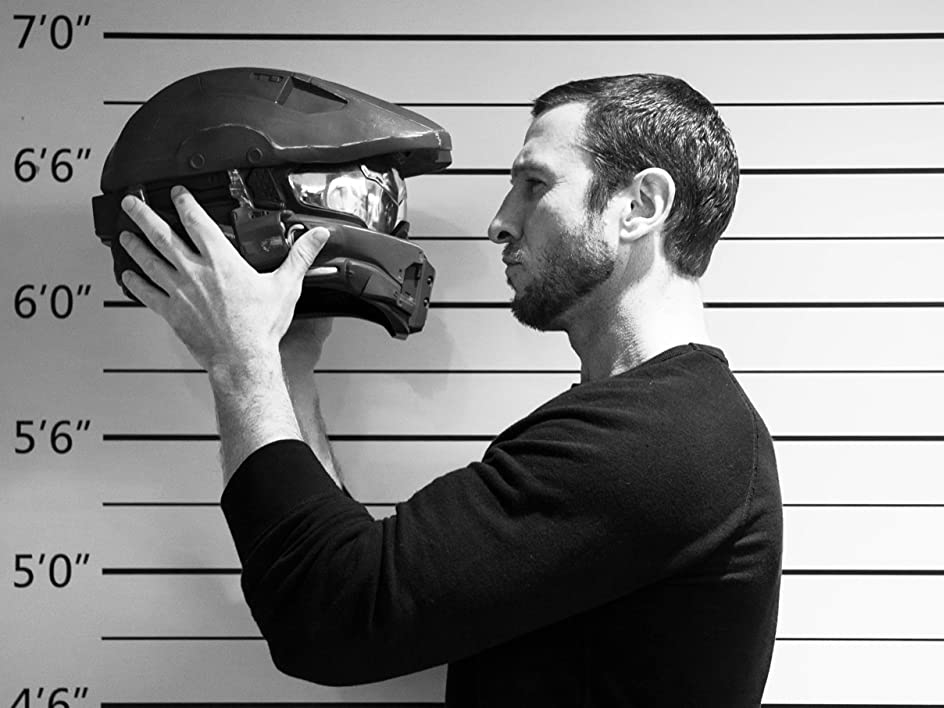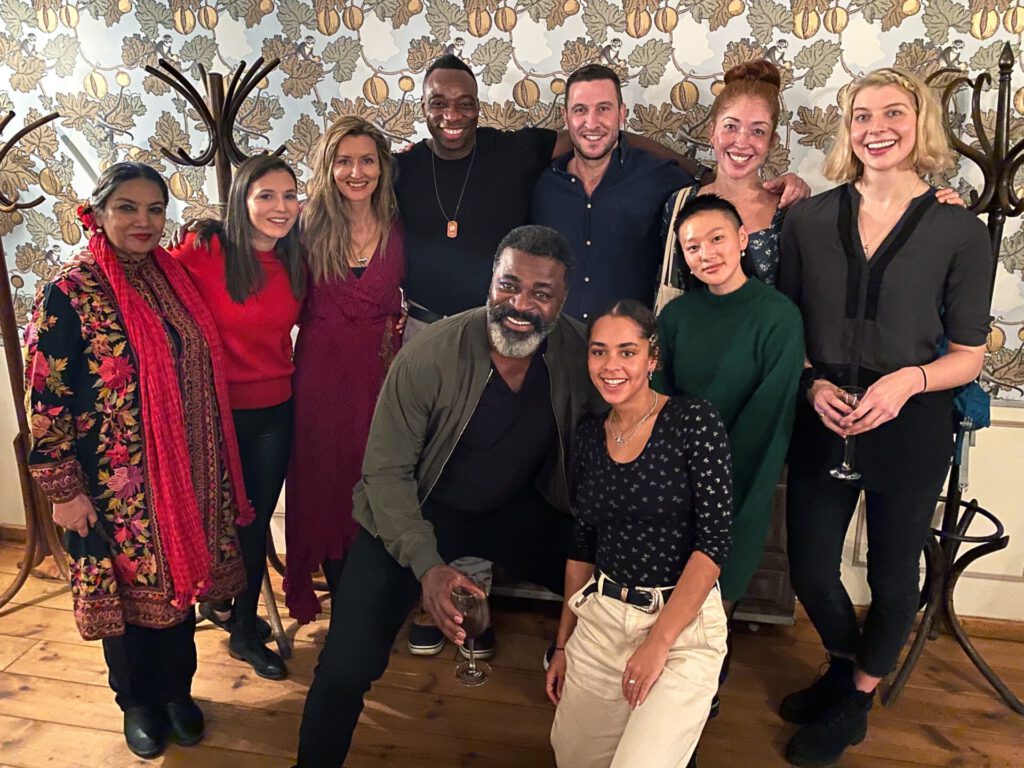 Will the Halo TV series be canon?
The Halo TV Series will take place outside of the canon established in the games. Over the years, the Halo Timeline has grown tremendously. The series now encompasses games, books, comic books, (animated) movies, and even board games. Adding an (ongoing) television show to the main timeline might have been too much, so the TV Series now has its own canon. According to Wolfkill, the games take place in the Halo Core Canon, while the timeline of the lie-action TV series is now dubbed 'Halo Silver Timeline'.
Text continues below ad:
According to Kiki Wolfkill, overseeing the Halo franchise transmedia, this decision was made to make the best of both the core canon and the television show. " We do have some context and perspective that is different from some of those stories that we've experienced or read about in the games. We're referring to this as the Halo Silver Timeline as a way of differentiating it from core canon, in both protecting core canon and protecting the television story. And by that I mean being able to give ourselves the chance to evolve both, and for both to be what they need to be for their mediums without colliding with each other."
Will there be a second season of Halo The Series?
Yes, a second season of Halo The Series was confirmed on February 15, 2022. It is unknown when the second season will air.
How can I watch the Halo TV Series on Paramount Plus?
Many were hoping to see the Halo TV Series air on popular and widely available streaming services like Netflix or HBO. Instead, the Halo Television Series will be a Paramount Plus Exclusive. The series was first planned to be released on Showtime, but was then moved to ViacomCBS' streamer. That's sad news for those living in Europe, as Paramount Plus is currently only available in the United States, Canada, Australia, most Latin American countries, and the Nordics. Those lucky enough to live in those regions can sign up via the official Paramount Plus website.
There's still hope for those living outside those regions, though, as Paramount Plus will expand to most European countries somewhere in 2022. Paramount Plus will be available as part of Sky Cinema in the U.K., Ireland, Italy, Germany, Switzerland, and Austria, and as SkyShowtime in Albania, Andorra, Bosnia and Herzegovina, Bulgaria, Croatia, Czech Republic, Denmark, Finland, Hungary, Kosovo, Montenegro, Netherlands, North Macedonia, Norway, Poland, Portugal, Romania, Serbia, Slovakia, Slovenia, Spain, and Sweden.
That's everything we know about the Halo TV Series! Got questions? Drop them below and we'll try to answer them! In the meantime, be sure to check out our Halo Timeline and discover everything Halo has to offer.
All Halo TV Series Trailers
Halo TV Series Media Gallery